Why forest?
If you want to grow your wealth, the best way is to buy goods that can't be multiplied and which more and more people want to own. Demand exceeds supply, so the price goes up. Of course, achieving this in practice is never simple, even with timberland and agricultural land.
The answer to the question "Why timberland or agricultural land?" usually starts with a few sobering figures, familiar to anyone who has previously invested in these assets. The first of these figures is 1.5 billion. That's the total number of hectares of currently usable agricultural land on Earth. And it's a number that is rapidly diminishing. The second figure you need to know is 200,000. That's how many people are added daily to the seven billion who already need to scratch a living from the Earth. The picture is even more dramatic for the world's forests, which, despite reforestation programmes, have been shrinking unabated for decades – by an area roughly equivalent to the total area of woodland in Germany annually.
Agricultural land and timberland have become a scarce commodity, and sadly this trend shows no sign of abating. At the same time, demand for food, animal feed, energy crops, and especially wood is growing year by year. Plus, direct investment in timberland and agricultural land has for centuries offered many qualities much sought after by risk-conscious investors. They are inflation-proof, don't correlate with the stock market or financial markets, are immune from the effects of political crises, and at the same time offer competitive, stable returns, plus the chance of further increases in global land prices – even in the face of a financial crisis or coronavirus pandemic. In view of the dramatic increase in government debt in particular, timberland and agricultural land in safe regions of the world will continue to offer one of the few options for minimising risk and for protecting and growing wealth over the long-term.
Reason enough to take a closer look at the asset classes timberland and agricultural land! There are still plenty of opportunities for achieving lasting success with direct investment in the agricultural land and timberland value chain.
In the past and present, across an area of land totalling over 240,000 hectares, we have demonstrated to our clients that, even in exceptional times, direct investment in timberland and agricultural land can achieve very good results. As a leading independent consultant in the field of sustainable land use assets, we have been providing wealthy private clients, companies and institutions with bespoke solutions for protecting their wealth and for enduringly successful post-purchase management since 2004.
We will be happy to send you our brochure [in German] , which includes more detailed information on the asset classes timberland and agricultural land, and on our services as your companion on the road to becoming an owner. So pick up the phone or send us an email and get in touch.
Interview with the "WELT" at Grunewald, Berlin
Andreas Schulte is Professor of Forest Ecology, Forestry and the Timber Industry at the University of Münster and managing partner at SilvaVest GmbH. In a May 2020 interview with the "WELT" at Grunewald / Berlin, he talks about where buying timberland can pay off and where the risks lie (video, about 10 min., in German).
Published on May 18, 2020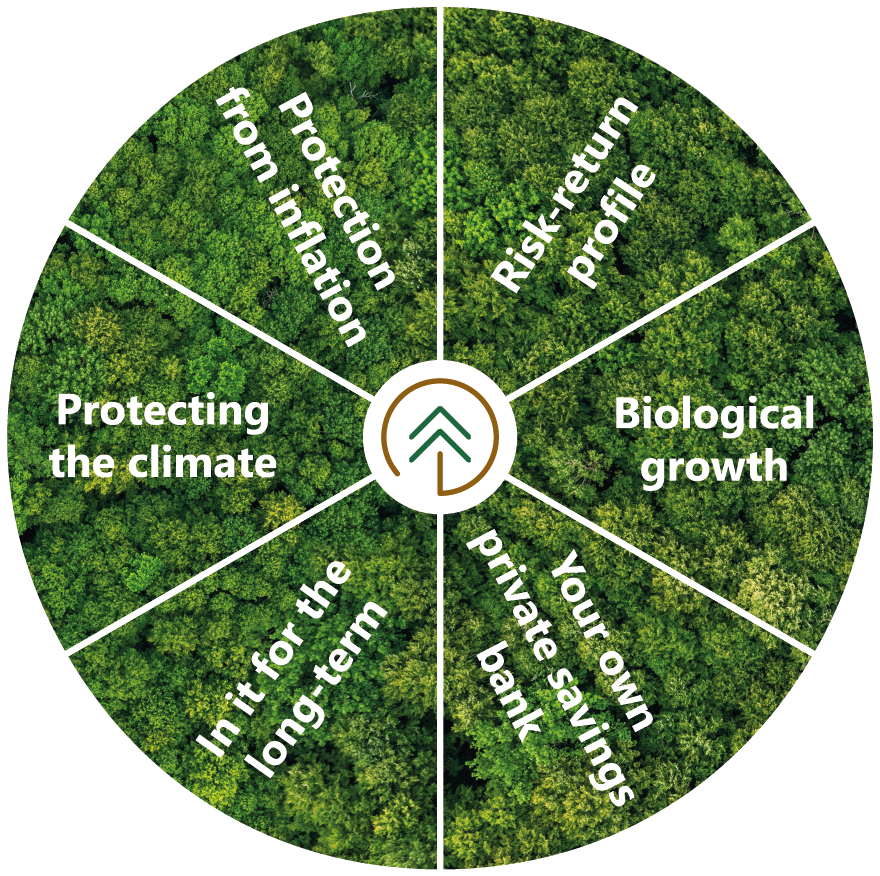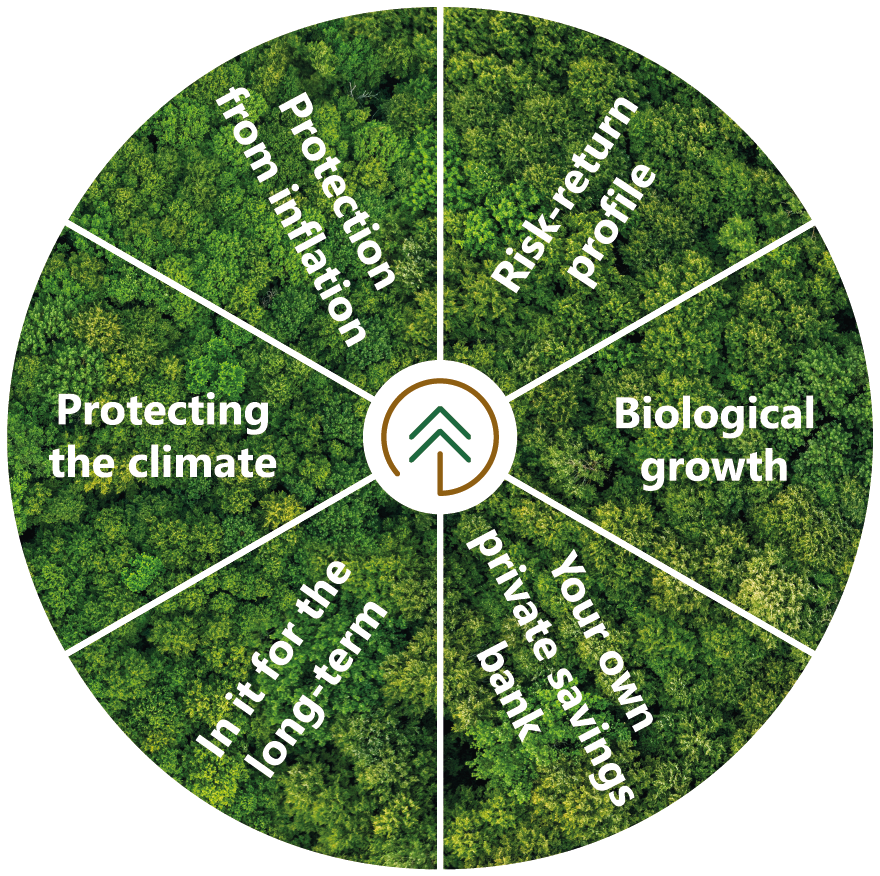 Protection from inflation
For centuries, timberland investments have proven themselves to be inflation-proof. In the regions of the world preferred by SilvaVest GmbH, the rate at which timberland and even agricultural land has increased in value over the last few decades has not only matched, but even significantly exceeded the local rate of inflation. There is no sign of that trend being ended by, for example, the coronavirus pandemic.
Risk-return profile
Compared to other asset classes, the risk-return profile (Sharpe ratio) for timberland investments is highly attractive. Over the last few decades, timberland investments in countries such as North America, for example, have performed better than stocks, commercial real estate or gold. Because biological growth is independent of financial markets, earnings volatility is significantly lower than for most other assets.
Biological growth
Most of the cash flow and returns are produced by biological tree growth, producing wood. Depending on the region, tree species, and silviculture system, returns range from 2% to well over 10%. This process has zero correlation with political crises, financial crises or pandemics. Consequently, timberland is an asset class which shows no correlation with assets such as shares, commercial real estate or bonds. For wealthy families or institutional investors, timberland therefore represents an important element of any risk minimisation strategy.
Your own private savings bank
For timberland owners, timber stocks represent highly valuable future income. They don't have to be used on an annual basis – they can be used opportunistically, for example when timber prices are high or when other investments are struggling. This is one big way in which they differ from agricultural production, with most crops having to be harvesting and marketing annually within a narrow time window (e.g. cotton, soybean, wheat, corn, etc.).
In it for the long-term
Assuming they're managed appropriately, timberland investments are the mother of all impact investments. The concept has, after all, been around for over 300 years. Multifunctional forestry meets environmental, social and governance (ESG) criteria – particularly important for many institutional investors – as well as many of the UN's 17 sustainable development goals.
Protecting the climate
The world's forests are intimately linked to the global climate. From tropical forests to the boreal coniferous forests of Russia and Canada, wood represents a colossal carbon store. Together with the additional carbon stored in forest soils, bogs and silvopasture, the amount of CO2 bound up in forests actually exceeds the amount of CO2 in the atmosphere. Sustainably managed forests, particularly newly planted forests, are net carbon sinks. In some regions, timberland owners can benefit from this social good by generating carbon credits.
Timberland as a sustainable direct investment – an introduction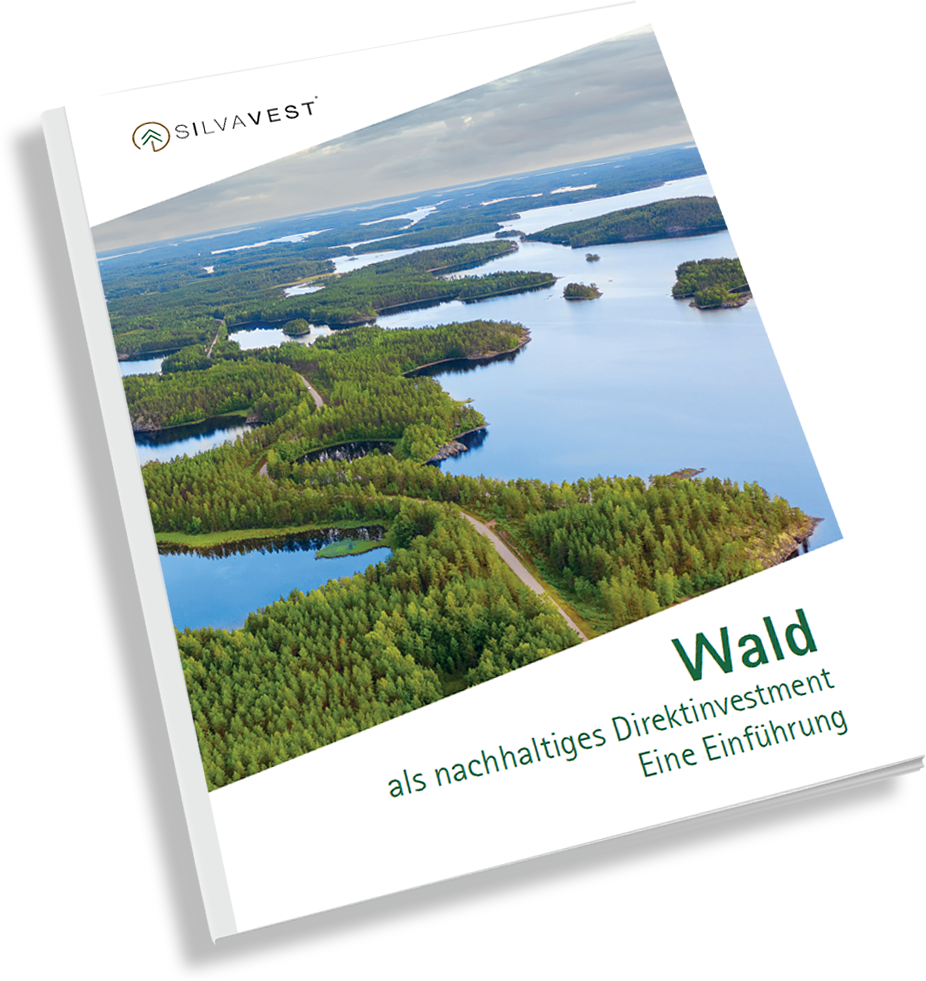 On first contacting us, a large majority of our clients have little experience with land used for agriculture or forestry. They come to us looking for sound, independent advice. There are lots of questions to be answered and they need an introduction to the general set-up, trends, interdependencies, risks and opportunities involved in direct investment.
Our brochure provides an initial introduction to the topic by answering questions frequently asked by our clients. The brochure enables clients to obtain some initial insights, backed up with photos, graphics and tables. It is, however, no substitute for a face-to-face meeting, which we would be very happy to arrange.
[only in German]